"One of the most beloved Arabic translations of the Bible coupled with thorough and applicable notes on the Christian faith written in classic Arabic make the ASB Arabic Study Bible a resource like no other. The result is an incredible Kingdom resource that will undoubtedly be a primary resource for Arabic Christians around the world."
DAVID SILLS, D. MISS., PH.D.
Associate Dean and Chair of Christian Missions and Cultural Anthropology, International Church Planting, Southern Baptist Theological Seminary in Louisville, Kentucky
"As a young Christian, I longed for a study Bible in Arabic where I could find exegetical helps, background information, definitions of theological terms, etc. It was simply non-existent! It is with much rejoicing that I welcome the publication of the ASB Arabic Study Bible by Children of Abraham who strove for several years to fulfill that big need in Arabic Christian literature. This work will definitely prove to be a blessing for generations of Arabs. Today, we are witnessing crucial socio-political transformations in the Arab world. It is my deep conviction that the ASB will be a unique and a great catalyst for that change."
TONY MAALOUF, PH.D.
Director of the Islamic Studies Program, Associate Professor of Missions, Southwestern Baptist Theological Seminary
"The commentary that focuses on the main teaching of each chapter of both the Old and the New Testaments without deviating from the inspired biblical truth is easy to understand and well organized. The introduction of each book and the main outlines of both the book and each chapter made it easier to read. This outstanding work is a remarkable companion to the Bible. I pray it will impact millions for the 21st century and beyond."
SAMUEL SHAHID, PH.D.
Senior professor of Islamic studies Southwestern Baptist Theological Seminary, President and Executive Director, Good News for the Crescent World, Inc.
"I am so delighted for the publication of the ASB Arabic Study Bible. I would like every Arabic-speaking person to own a copy, and every Christian missions organization to use this outstanding resource."
RICHARD L. PRATT, JR., PH.D.
General Editor The Spirit of the Reformation Study Bible, President Third Millennium Ministries
"May our Lord use this ground-breaking in evangelical publishing. Looking forward to the day when there will be a great multitude of Arabs in the family of God and the eternal kingdom of God."
ROBERT C. (RIC) CANNADA, JR.
Chancellor Emeritus, Ph.D., Reformed Theological Seminary
"I can say with confidence that this will be a stellar contribution not only to biblical literature in Arabic, but also a long overdue resource to help disciple Arabic speaking people. It will be welcomed in international student ministries around the world reaching out to Arab students."
Nate Mirza
Senior staff with The Navigators International Student Ministry
"The Holy Spirit has been at work in enabling God's servants working under the aegis of The Children of Abraham to produce this marvelous Arabic study Bible. May Christian and Muslim readers alike come to a robust faith and living relationship with our loving, communicating God through this treasured resource."
Dr. Don McCurry
Author, Founder and former Director of the Zwemer Institute of Muslim Studies
"For years I have searched for an Arabic study Bible with sound, serious, and clear explanations of the inspired text in order to share with Muslim and Arab friends. Finally, such Bible is available. I thank the Lord for making such resource available to all Christians committed to the glory of God and the joy of all people, especially the dear Arabic speaking people groups."
David Sills, D. Miss., Ph.D
Harriet Barbour Professor of Missions, Reformed Theological Seminary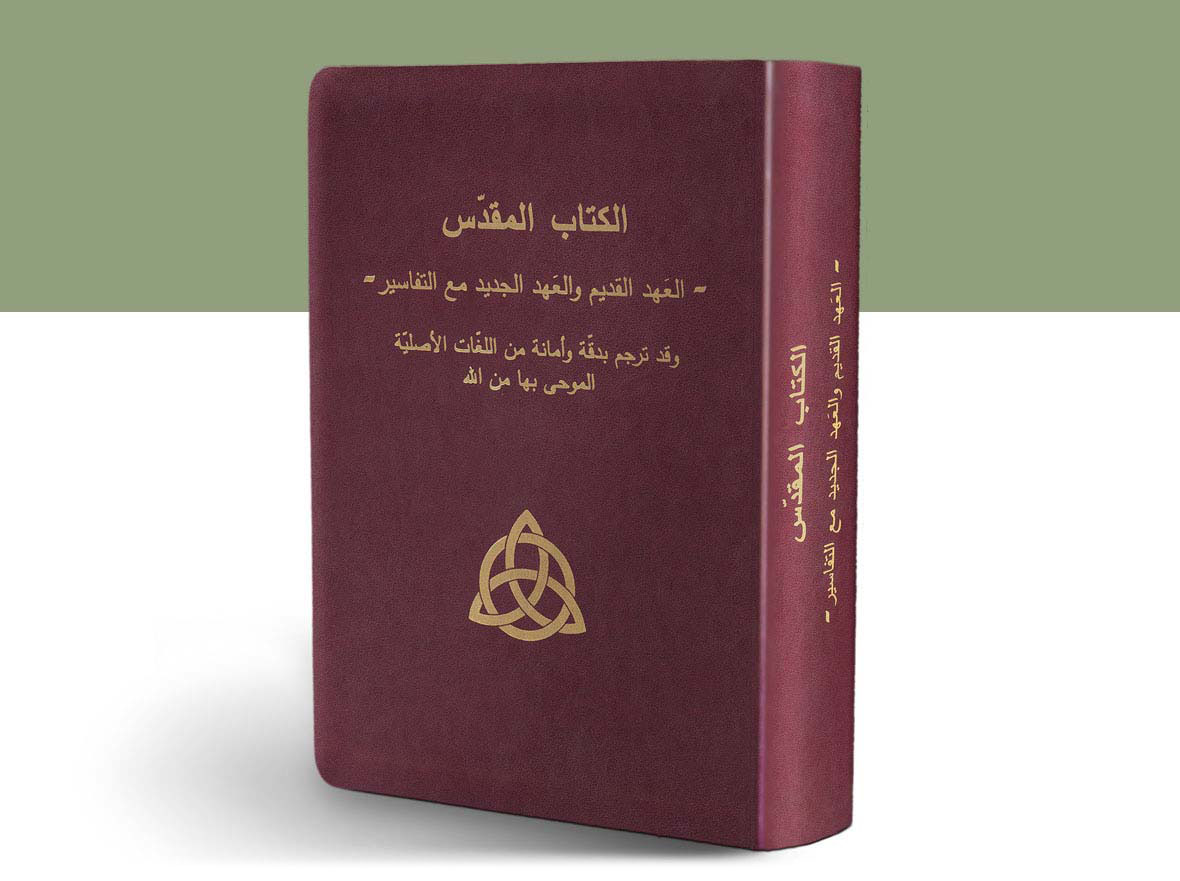 CLICK TO GO TO THE STORE

Children of Abraham
PO Box 63941 Colorado Springs, CO 80920
www.coabraham.com
Email: coabraham@cs.com